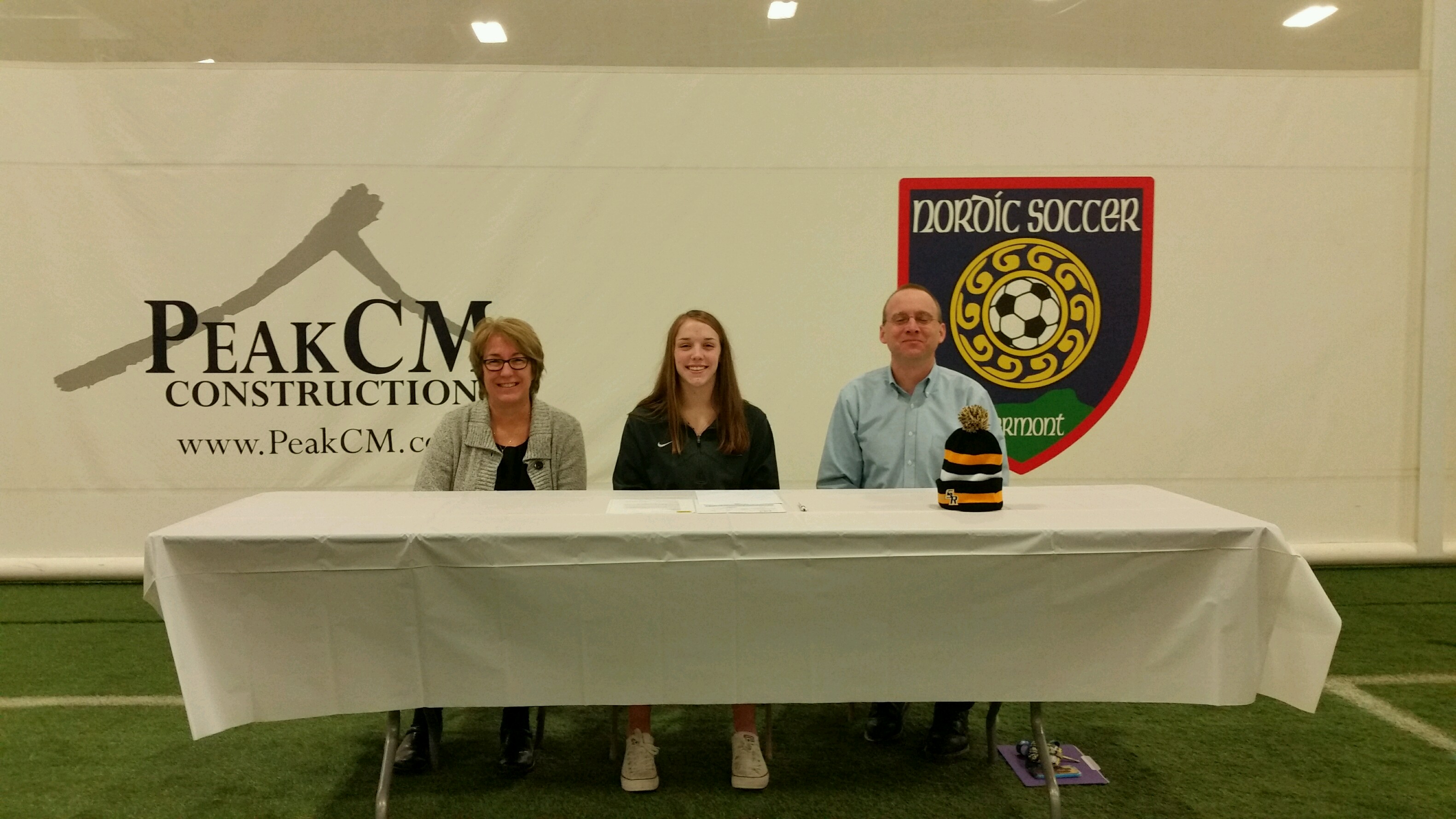 Nordic 18 Premier Girls player Cait Dabagian has committed to the College of Saint Rose (Albany, New York) Womens Soccer team for the fall 2016 season.
Cait is pictured signing her National letter of Intent at the Nordic Indoor Soccer Center.
Dabagian has been a member of the Nordic Soccer Club for 8 years and also started in the Milton youth soccer club.
Dabagian played for Milton High School Girls Varsity soccer team for 4 years, highlighted by two Division 2 State Championship titles in her sophomore and senior years.
Dabagian was also selected to the Twin State and Burlington Free Press 1st teams in her senior year.