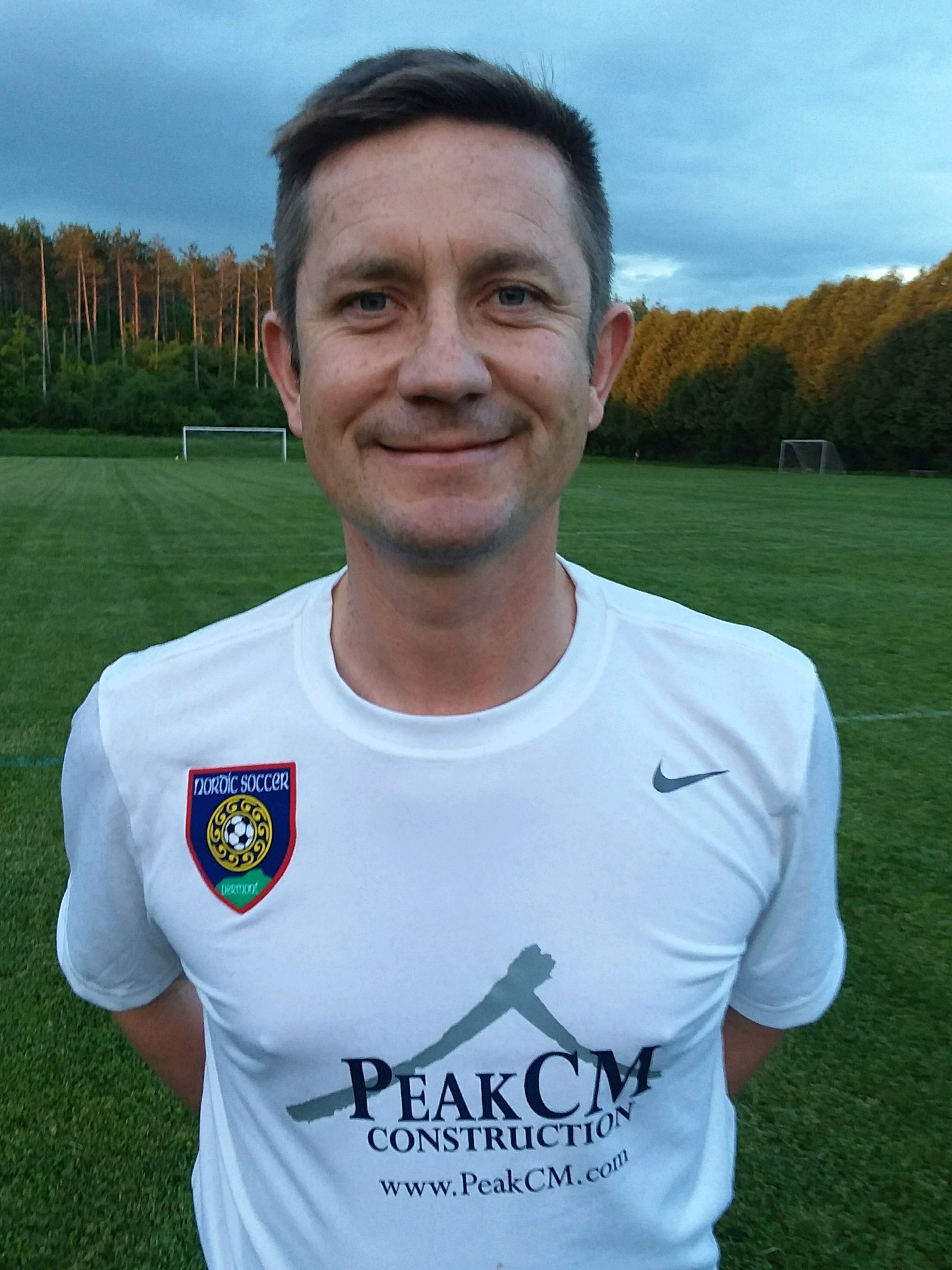 Nordic Soccer Club is pleased to announce the appointment of Craig Stone as its new Girls Program Director.
"We're thrilled to have Craig Stone as the first GPD at Nordic," Club Director of Coaching Jim Goudie said.
"During his time as Youth Technical Director and head coach with the club, Craig was able to build strong relationships with our players and staff, as well as bring fresh ideas and technical expertise to the roles."
Included in this new position will be a focus on technical development, player education, program development and coaching.
As the current administrator for the Go Nordic program, this new role will enable Stone to explore innovative ways to approach this new initiative for the Girls' program including more community engagement, events and camps.
Stone has spent the previous three seasons with Nordic in various coaching roles with both the boys and girls programs.
He also has continued his work with the Vermont Olympic Development Program; Stone co-founded the state's U12 Olympic Development Academy in 2013 which provides training and travel experiences for both boys and girls at the U-12 ages.
Stone has experience coaching overseas in 2011-12 as Cambridge United Women's FC first team coach.
As a staff coach for Region 1, Stone travels both domestically and internationally and competes in some of Europe's top youth tournaments.
"The competitive experience is exceptional for the players," Stone says "and it's also a great professional development experience for me as a coach. You're always looking to learn as you work and I hope I can bring some ideas from these experiences to my new role."
Stone will be looking to continue Nordic's successful player pathway for our female players that has included hundreds of players that have gone on to compete at the collegiate level as well as NSCAA All American's and Gatorade player of the year awards.
2018 recipients included Natalie Durieux - Gatorade VT Girls player of the year and NSCAA All New England and Cricket Basa - NSCAA All American and All New England.
Nordic Soccer Girls teams have won 42 State Cup titles since 2008.
Stone's official start date is August 15th.
For any questions, please contact Jim Goudie, Director of Coaching at jim@nordicsoccer.org, or Nordic Girls Program Director Craig Stone, at
craig@nordicsoccer.org.