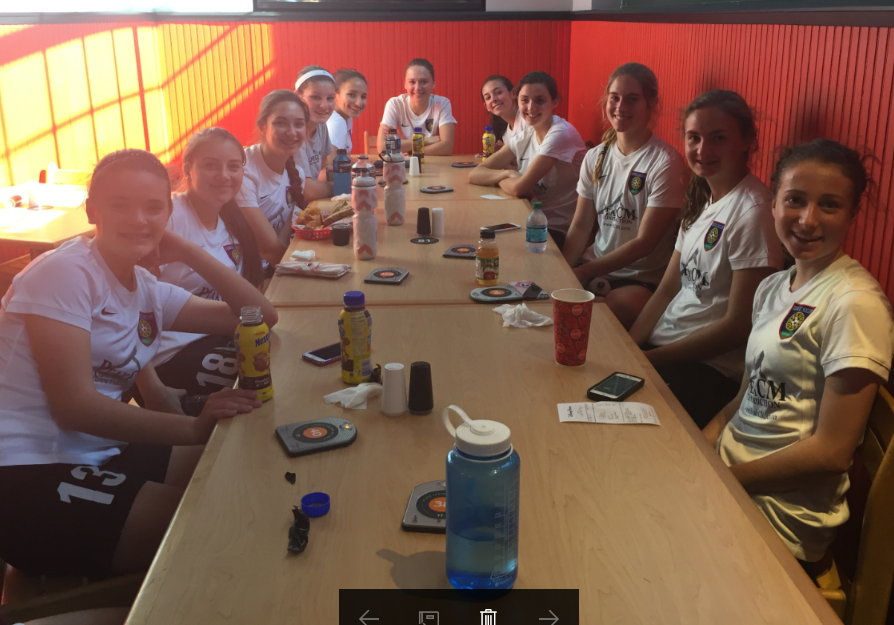 Nordic 2000 premier girls recently travel to the Disney Girls Soccer Showcase in Orlando, Florida. The Nordic team completed the event going 1-1-1. The Nordic 2000's on day one played Celtic (Maryland) to a 0-0 draw. On day two, they were narrowly defeated by NEFC Breakers (Massachusetts) by a score of 2-1. On day three, Nordic had a fantastic result defeating CL Force (Illinois, ranked #12 in Region 2) by a score of 1-0. Nordic 2000 premier girls are the first Nordic team to attend the Disney Soccer Showcase. Nordic played against top level competition, competed at great facilities, and were observed by 55 college coaches from across the US. Multiple College Coaches have been in contact with players and Coach Marcel.
Coach Marcel stated, "Our team has been involved in process of player and team development over the last two months. The goal was to position ourselves to compete in a high level event. Our players were stretched technically and tactically at Disney Showcase. It was fantastic to see us compete successfully against high level competition. I am extremely pleased with our level of technical and tactical play. This experience has established a great baseline for us to continue our work."
Center-back Brooke Caragher said, "The Disney Showcase brought me and my team exposure to both college coaches and different teams from around the country. On the field, games were intense and off the field, I was able to explore Orlando and make memories with my teammates that I will never forget."
"I really enjoyed my Disney playing experience! It's always great to have the opportunity to continue to develop as a team and as an individual. At home we play the same teams over and over. It was fun to see how we size up against teams outside of New England. For those who want to play in college it gives you the chance to be seen by many more coaches than typically attend our New England games," said Midfielder Ali Bisaccia.
Midfielder Ani McMahon said, "I thought that the Disney showcase was a unique experience because we got to play teams from states that we have never played before. The tough competition forced our team to play at a very fast pace and high level throughout the whole tournament."
Future events for the 2000 girl's premier include NEFC Tournament, Scorpion Bowl Tournament, PDA Tournament, Nordic Cup Tournament, Vermont soccer league, and Vermont State Cup.