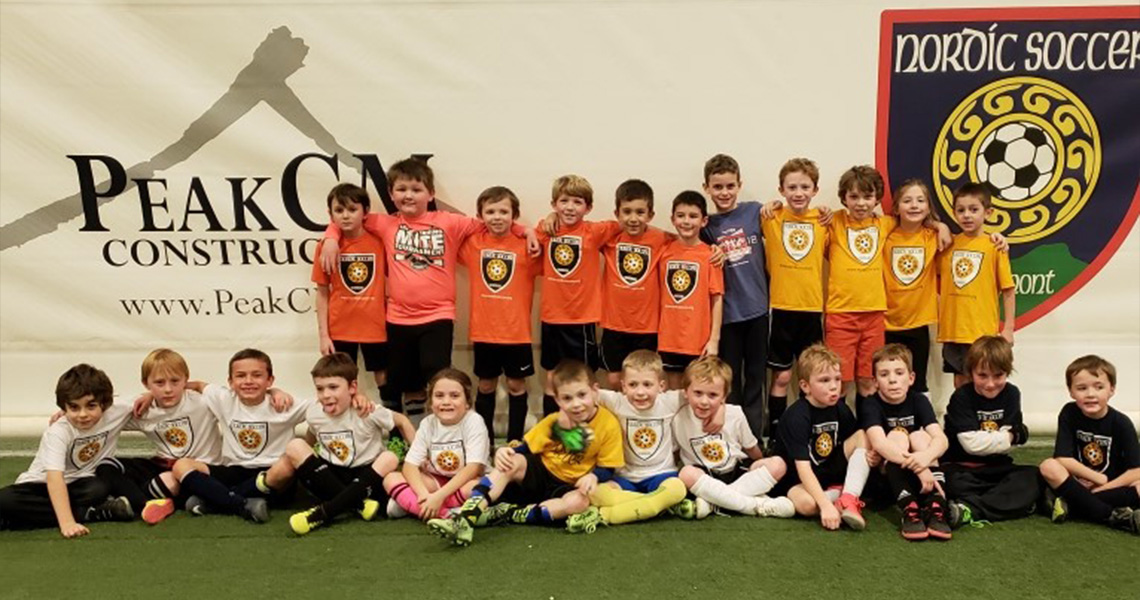 We are very happy to say that we are planning on offering our regular U6 and U8 Boys and Girls programs for the spring of 2021.
U6 Development Program (Co-ed)
Our U6 program is for players born in 2015 and 2016.
Mondays - 5pm to 6pm - 5/3, 5/10, 5/17, 5/24 and 6/7 - $75.
All practises will be at the Tree Farm in Essex Jct.
U8 Boys and U8 Girls Program.
Our U8 Boys and U8 Girls programs are for players born in 2013 and 2014 and will consist of 1 practise and 1 game per week.
Wednesdays - practise - 5pm to 6pm - 5/5, 5/12, 5/19, 5/26, 6/2 and 6/9.
VT Soccer League (VSL) spring season games on Sundays, times TBA (most likely between 11am to 5pm)
Sundays: 5/9, 5/16, 5/23, 6/6 and 6/13.
Cost = $165.
We do need to register teams and players for the U8 programs with the VT Soccer Association for the spring season.
If your son/daughter is interested in playing in the Nordic U8 Boys/Girls Spring season, please email Jim Goudie at jim@nordicsoccer.org by Friday 2/26/21.
All practises and home games for both programs will be at the Tree Farm in Essex Jct.
Development Program Details
Players and families registering and participating in this programme will be enthusiastic soccer beginners who are committed to starting their soccer education and play with sound fundamental development. Our U-6 program will consist of weekly training sessions in accordance with our centre-wide curriculum. All activity will be directed by the Nordic Director of Coaching and other qualified and experienced Nordic S.C. coaching staff.
Instructional Philosophy
The Nordic S.C. Youth Training Program's primary goal is to foster a "love" of the game, as well as developing age-appropriate learning habits through our club curriculum. Nordic S.C is sensitive to the individual player's needs, potential, and development of personal excellence. The curriculum is based on sound principles of learning. Attention to detail and the adhering to high standards are the cornerstone of successful learning and practice habits in our learning environment.
Standard of Instruction
Excellence in player development requires excellent instruction. The Nordic U6 & U8 Youth Training Program is staffed by qualified coaches at the state and national level. Young players learn efficiently and effectively within a structured learning environment, with positive motivation, and the correct attitude toward learning and practice.