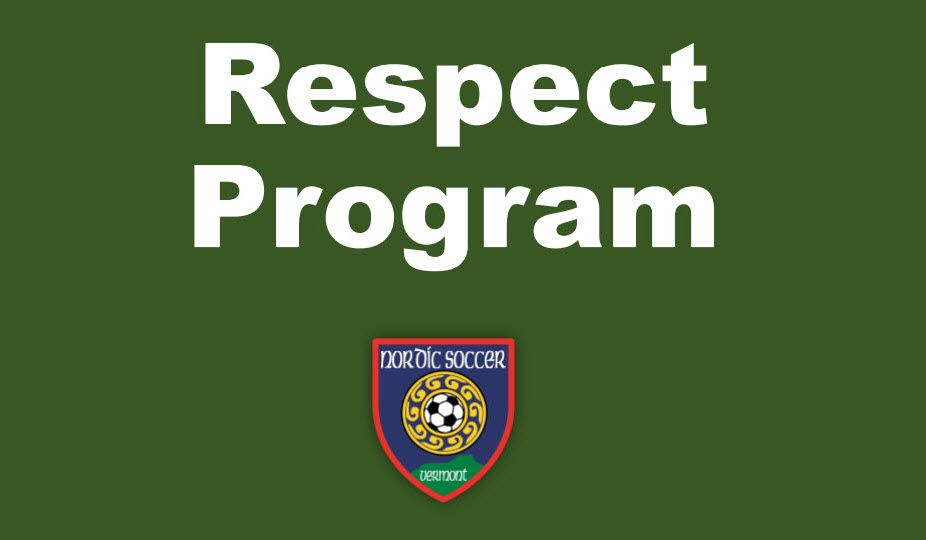 NORDIC RESPECT PROGRAM
RESPECT - SPIRIT - PRIDE
In another step to continue our focus on player development, Nordic Soccer Club is EXPANDING the Respect Program. Our club's belief is that if we can continue to improve the training and competitive platforms that our players participate in, it will promote advanced player and personal development.
What is it?
●Good Sportsmanship is viewed as a commitment to fair play, ethical behavior and integrity.
●Implementing programs and practices that improve the environment of the game-on the field
and sidelines.
●Infusing our culture so that everyone—players, parents, coaches, directors and staff treats each other with respect, and embracing diversity by striving to understand others' perspectives, even those most different from our own.
How we will EXPAND it?
Nordic Soccer Club will be implementing the Respect Program for session three at our indoor soccer center. In addition, as the club moves forward it will expand the Respect program into all facets of our organization. If you have any questions about the program or suggestions, please contact Marcel (Marcel@nordicsoccer.org) or Lee (Lee@nordicsoccer.org).